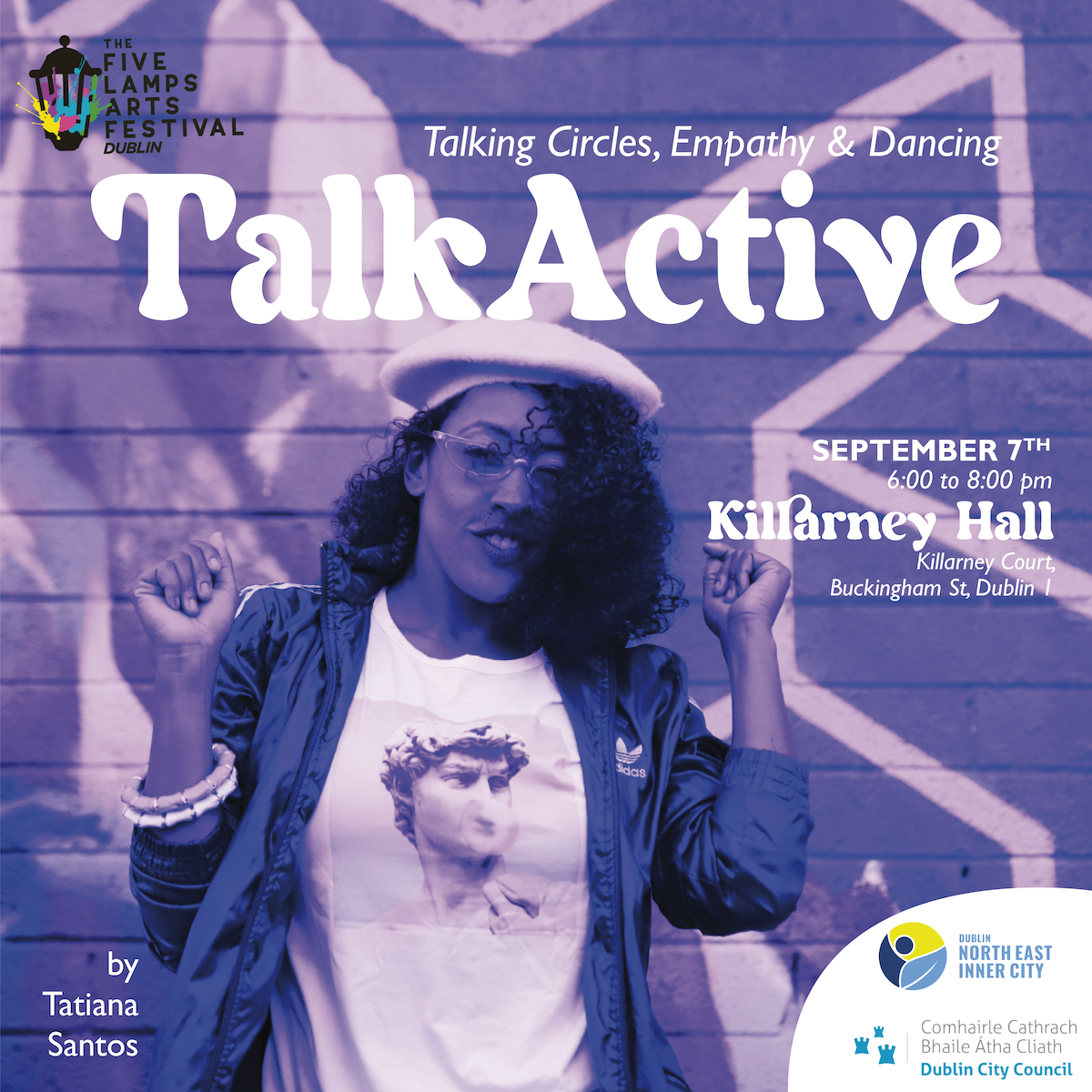 TalkActive – Dance, Talking Circles, and Inclusivity
Exciting News! Join us for a transformative experience at TalkActive
Let the rhythm of Dance unite us. Talking Circles create connections and love. Empathy dissolves barriers! Get ready for an inclusive event like no other, where diversity thrives, and cultures intertwine.
Our event is all about breaking down walls – both cultural and emotional!
Immerse yourself in the power of movement, expression, and understanding.
With our dedicated sign language translator, we ensure that every voice is heard and understood.
Proudly promoted by the Five Lamps Arts Festival, TalkActive celebrates unity, creativity, and human connection. Let's get together to share stories, build bridges, and embrace one another's journeys.
Don't miss out on this extraordinary experience! Please mark your calendars, spread the word, and let's pave the way to a world without barriers.
📅 Date: 7th September
🕒 Time: 6 to 8 pm
📍 Location: Killarney Court, Dublin 1
GET YOUR TICKETS HERE